New Leaf Landscape Design & Maintenance Will Keep Your Property Functioning at Its Optimum Potential
Landscaping is easily the most difficult challenge when it comes to making your land look its best. Not only is there the initial challenge of shaping your land (and all of the backbreaking work that comes with it) but keeping your land maintained in the long-term presents an ongoing project that many people find difficult to work into their busy schedule.
Fortunately, New Leaf Landscape Design & Maintenance is here to handle all of the heavy lifting. Our Idaho Falls landscape maintenance services will save you time and energy, and will keep your property both aesthetic and functional. Our technicians know how to improve upon any property, no matter how damaged or deteriorated. We are the experts you can rely on to make all of the necessary improvements to both hardscape and softscape structures, as well as sprinkler maintenance and repair.
Softscape

: This is anything involved living material such as flowers, bushes, trees, and grass. Softscape also refers to soil work.

Hardscape

: This is the tough stuff – rock walls, stone pathways, and retaining walls, to name a few.
Idaho Falls Landscape Maintenance Will Save You Money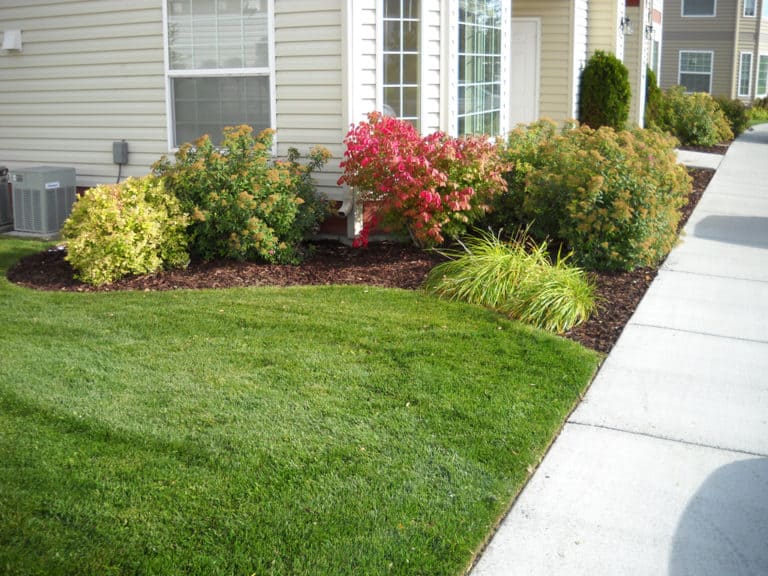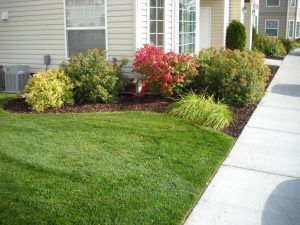 Land is constantly shifting and structures are always breaking down, albeit at a slow rate. Keeping up with your property through regular maintenance will keep your yard from degenerating, decreasing your overall maintenance expenses in the long-term. You won't have to worry about removing or replacing dead grass, re-planting your garden, or getting rid of dead, untrimmed, or unstable trees when you keep up a consistent maintenance program. Keeping your yard in its optimal health through consistent mulching and fertilizer care, gardening, trimming and pruning, and weed control will greatly reduce the cost of future landscaping projects.
Idaho Falls Landscape Maintenance Allows You More Time For Other Priorities
Whether it's snow removal during the winter or power raking in the spring, a year-round maintenance plan will give business owners more time to spend on their products and services, rather than trying to keep up a safe and presentable property. All of that will be handled by the experts.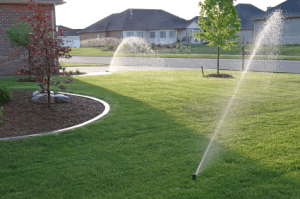 Homeowners will also have peace of mind knowing that their landscape is not only aesthetically pleasing, but also safe, as our technicians will remove dead branches, unstable trees, and clear out garbage and debris that attract pests.
New Leaf Landscape Design & Maintenance also provides all of the necessary sprinkler installation, maintenance, and repair services to keep your watering systems efficient and up-to-date. The guaranteed prevention of water damage to your yard and home is a long-term benefit for business owners and homeowners alike.
Idaho Falls Landscape Maintenance Will Protect Your Property Value
By keeping your property beautiful, functional, and safe, you will be ensuring long-term property value. This is something that is sure to give you peace of mind, as asset protection is one of the most important factors in business success and property resale value.