If you have always considered making your home or business look better from the road, there are many things you can do. New Leaf Landscaping design has many service options that can improve the appearance of your property, making everyone feel more at home. These improvements can help lead to increasing the desirability and property value of your home or business.
Over time and without proper maintenance, many people choose to remodel their property's landscape. Landscape maintenance is typically required and if neglected it can deteriorate and updates may be in the near future. With your property's landscape constantly growing and changing, some of the structures may begin to break down and need attention and care. Our technicians know how to bring these structures back to their full potential, or replace them entirely with new and more efficient designs.
If you have been considering upgrading your landscape and have found yourself in a position to do so, then our Idaho Falls landscape remodeling services will not let you down. We specialize in both hardscape and softscape services, the former being anything that involves hard materials such as rock and wood, and the latter involving organic materials.
Our Idaho Falls landscape remodels include:
Landscape Construction
Planting Trees, Flowers, Bushes, & Other Plants
Soil Work
Rock Structures
Our technicians are experienced and well-trained in landscaping services. When it comes to Idaho Falls landscape remodeling, we know how to work with your property's unique location, style, and design, making remodels that best enhance your property. We work with both hardscape and softscape areas of your lawn in a way that makes one compliment the other, adding to the beauty and utility of both.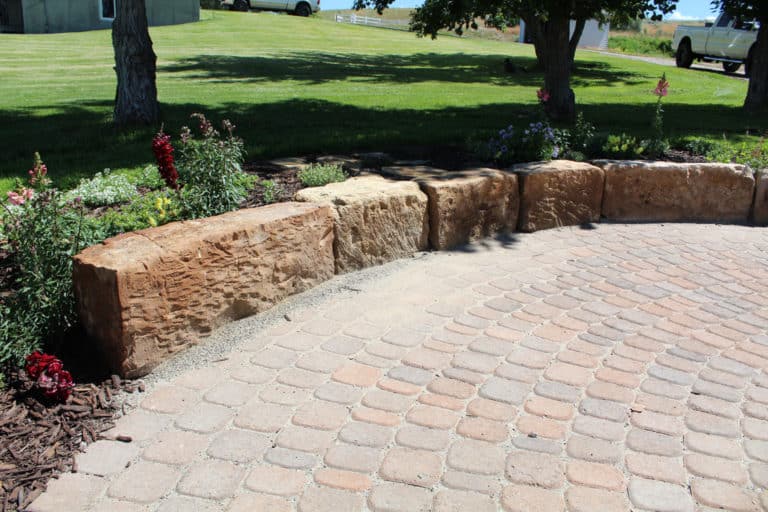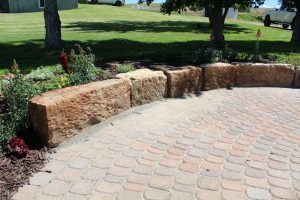 Whether it's a retaining wall, stone walkway, or outdoor fire pit, we guarantee a finished product that is high in quality. Our technicians also know how to plant trees, bushes, and flowers so as to ensure their maximum health and beauty. We can also set plants along walkways or retaining walls in order to soften their edges and give them more beauty and character, as well as remodel your garden and flower beds with stone structures that will give them greater definition and contrast them with the rest of your yard.
We work quickly and efficiently to get the job done correctly the first time, and work with you all along the way to ensure that you are getting the results you have in mind. With so much experience communicating with our customers to create beautiful new landscapes, we guarantee quality service and results.
New Leaf Landscape Design & Maintenance takes pride in the work we do for our local residents, creating beautiful yards for both private homeowners and business owners alike. Our services will help increase the beauty of your home, as well as elevate its property value, and business owners can also look forward to more customer attraction.
For quality Idaho Falls landscape remodels, contact us today!