We Will Bring Your Sprinkler System Back to Life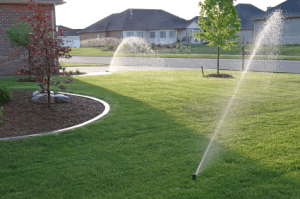 One of the problems of Idaho's harsh winters is that they can take a serious toll on your sprinklers. Often times, people neglect to properly winterize their sprinkler systems before winter hits. Proper sprinkler winterization means shutting off the water supply to your pipes, shutting down any automation controls, and draining the pipes completely of water. Throughout the winter, water freezes and damage occurs to many sprinkler systems.
Fortunately, New Leaf Landscape Design & Maintenance is here to provide much needed sprinkler repair in Idaho Falls. Our technicians have the knowledge and experience necessary to bring your sprinkler systems back to life. No matter what the problem might be, we can determine what it is and take the necessary steps to fix it.
Landscape Design Services
For quality landscape maintenance services you can trust,
contact us today for a no obligation, free estimate and consultations!
Diagnosing the exact cause of sprinkler damage can be difficult, considering that sprinkler systems are comprised a series of underground pipes. That's what the professionals are for. Even if you are a handyman who is used making repairs around the house and yard, sprinkler systems can be tricky, and sometimes attempting to solve the problem yourself can cause even more problems (and money). Our expert Idaho Falls sprinkler repair services will take care of the problem correctly the first time, saving you time, energy, and resources.
Sprinkler systems tend to be complex, involving a variety of different parts. This means there are many different places in which things can go wrong.
Damage to the piping is one of the most common problems we find. This can be due to:
Improper winterization
Tree roots
Old, worn-out pipes
Sub par installation
Sometimes the problem can simply be due to a blocked or broken sprinkler head. If the sprinkler head is blocked, it can often simply be cleaned. However, damaged sprinkler heads will most likely need to be replaced.
Another thing to remember is that sometimes the root of the problem is simply the control panel. If this is not working correctly, it will cause all kinds of problems with your sprinkler system. The wiring and various other mechanisms in your control panel can become damaged, corroded, or covered with dirt and grime.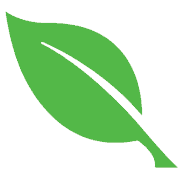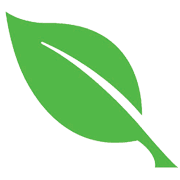 You will likely notice something is up with your sprinkler system if you find low water pressure or flooded areas on your lawn. New Leaf Landscape Design & Maintenance will go through and figure out exactly what the problem is, and set to work making the necessary repairs. Our Idaho Falls sprinkler repair services are fast and efficient.
Sprinkler system damage can result in a lot of wasted water, as well as damage to your grass, plants, and even cause indoor flooding. All of this will end up costing a lot more in the long run, so getting the problem solved ASAP is the wise thing to do. Our Idaho Falls sprinkler repair will get your sprinklers up and running properly again, saving you time, energy, and money. We will help keep your yard healthy and beautiful.