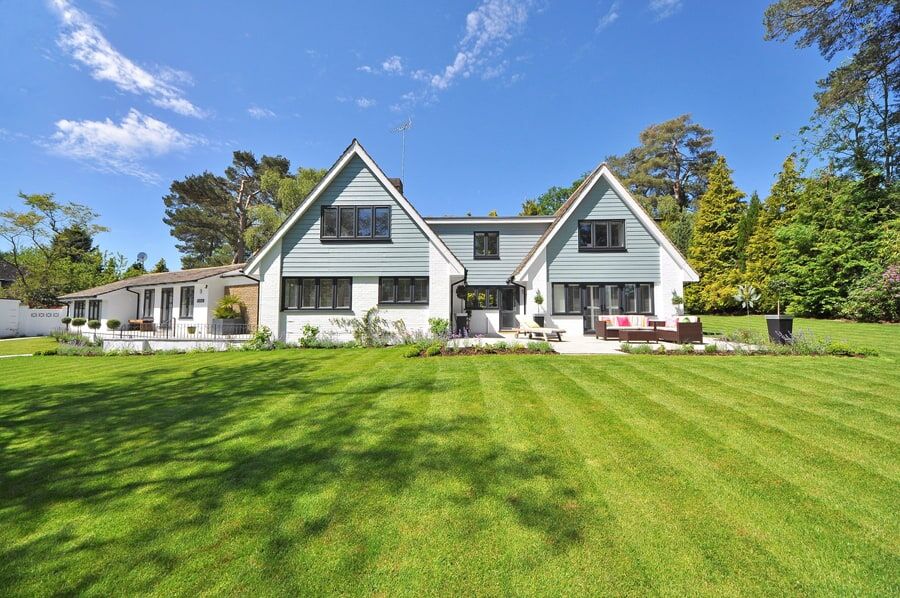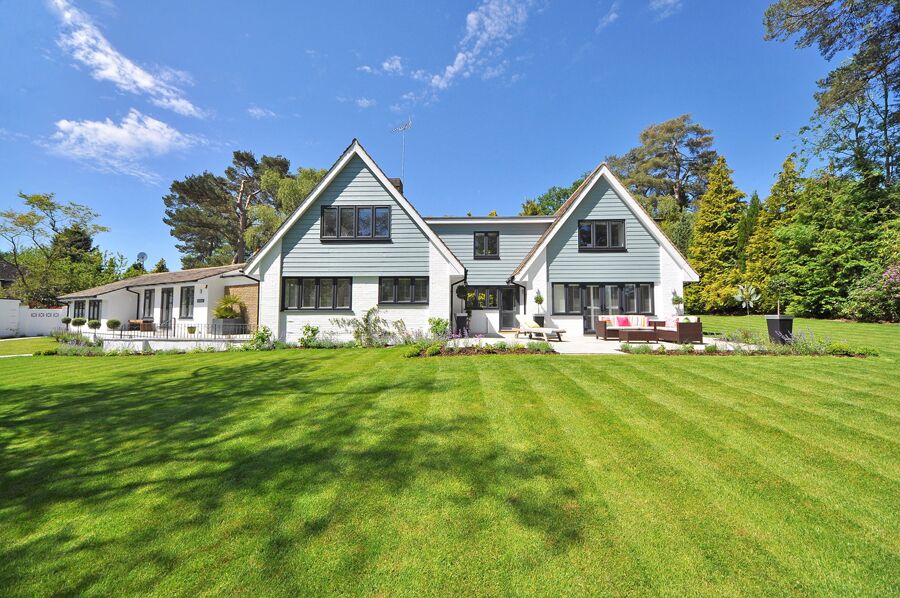 In the modern age, a lot of people take pride in having a nice looking yard or property. Most land nowadays has been domesticated and civilized, so a fresh, trim, and clean look is exactly what some land or property needs. In some cases, people can take care of their own landscaping but in most cases, it's a lot easier and stress-free to hire a landscaping company or employee to do your land or property justice.
Landscaping is any sort of activity that modifies or changes the features of an area of land, which can include: living elements, such as flora or fauna; or what is commonly called gardening, the art and craft of growing plants with a goal of creating a beauty within the landscape.
Landscaping is somewhat relatively new but the art is nowhere close to being a recent discovery. Though it may seem like a modern invention and something that came along during the modern age, residential and public landscaping has been practiced throughout history for hundreds of years by many different cultures. With different cultures, landscaping represented something different and was made up of different elements. Though landscaping isn't too complicated in a sense, there are two different key elements, and those elements can be put in two different categories: Softscaping and Hardscaping.
Softscaping involves the living elements of the landscape, simply put as trees, flowers, plants, shrubs, and any other living plant. Hardscaping, on the other hand, is the non-living additions to your landscape like pathways, statues, patios, or water features.
Idaho Falls offers many landscaping options and companies that provide you with the proper services you need. With landscaping becoming a booming business in Idaho Falls, landscaping is in high demand. One of the greatest companies that provide not only great service but offer a company you can trust for a lifetime. This company is known as New Leaf Landscape Design and Maintenance.
What is New Leaf Landscape Design & Maintenance?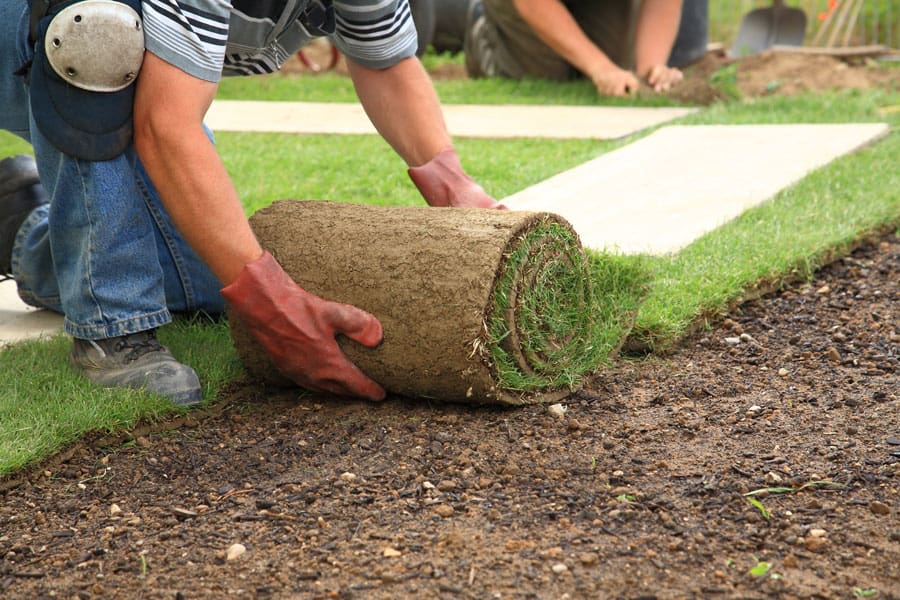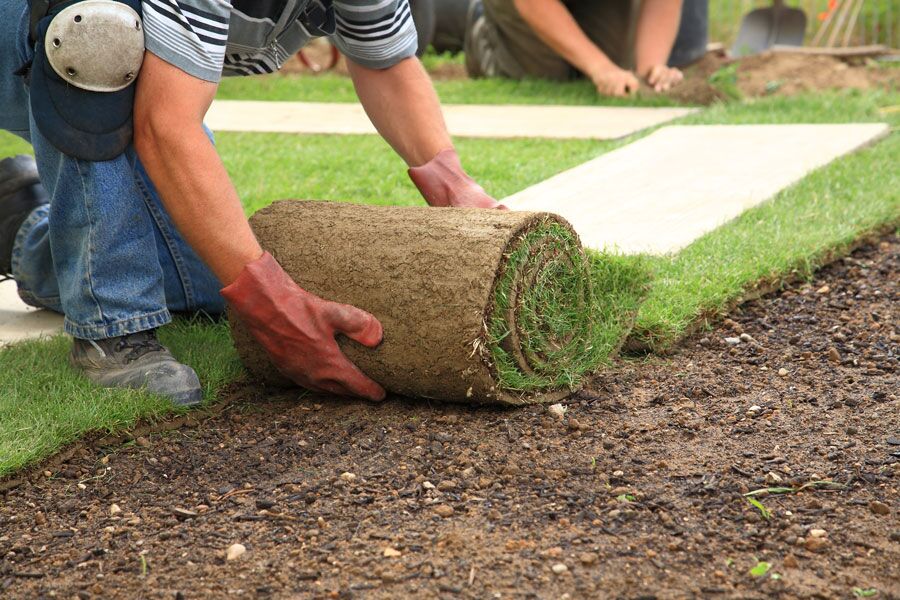 An Idaho Falls landscaping company, New Leaf Landscape Design and Maintenance provides great service with professional work. Great communication is the foundation of New Leaf's quality service. Communication starts with listening to their customer's needs and expectations and then responding to those requests. If you're looking for a company that will take away any worry you have regarding your lawn and landscape then New Leaf is the perfect company for you. New Leaf is a professional Idaho Falls landscape design and maintenance company committed to meeting and even exceeding their customer's expectations. Property owners invest a lot of time and money in their landscapes and they want to protect their investment. So having a company they can depend on and trust is in their best benefit. This Idaho Falls Landscaping company puts your needs and reassurance first and makes sure they are doing the very best job for your landscape.
Idaho Falls Landscaping team New Leaf Landscape Design and Maintenance pay attention to detail and know that your landscape is important to you. Relying on them for your landscape needs takes the pressure and stress off your shoulders.
What service does New Leaf Landscape Design and Maintenance provide?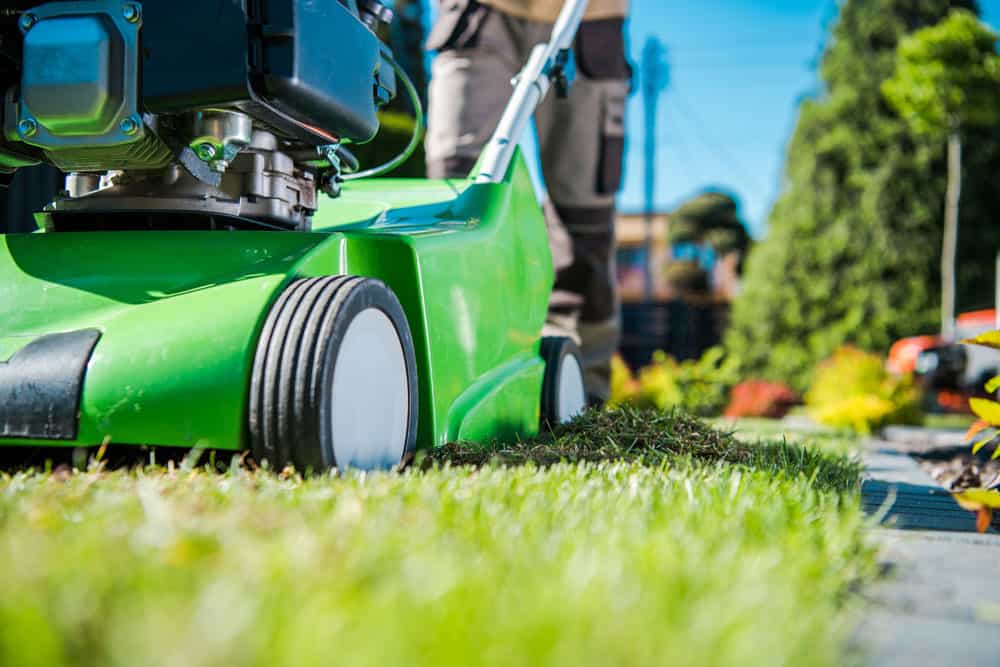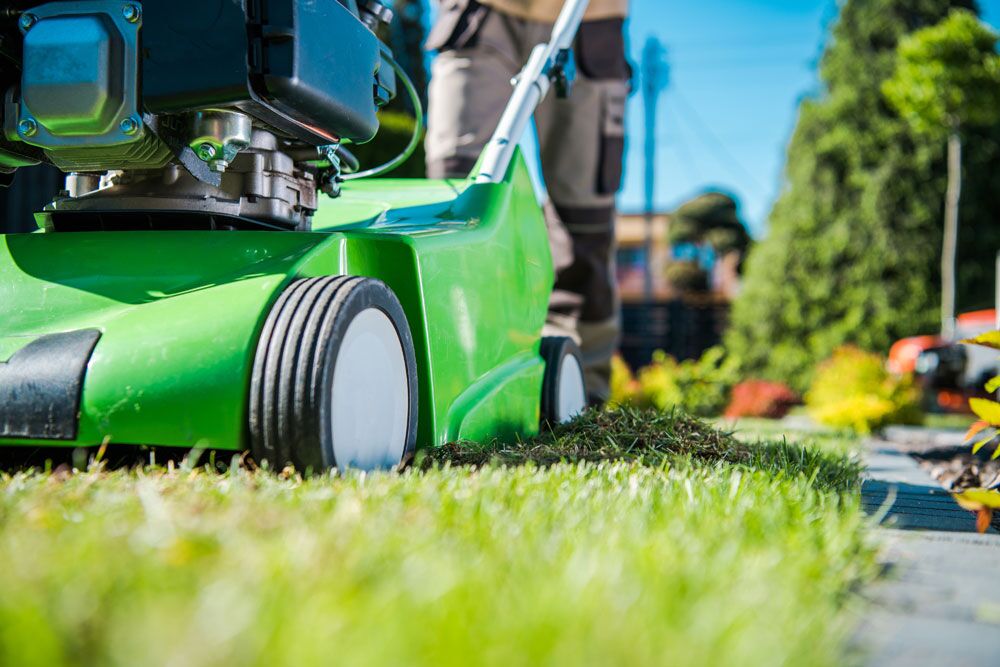 As said above, New Leaf Landscape Design and Maintenance puts your needs first to give you the absolute best results. With that in mind, this Idaho Falls landscaping team provides a wide array of services to their customers to make your landscape the best it can possibly be.
So what are these amazing services you might ask? Well organized to give you the best results, here are some of the features that New Leaf Landscape Design and Maintenance can provide you with.
As a professional Idaho Falls landscaping company, New Leaf wants what's best for you and your landscape, especially when it comes to investing in property changes. These landscaping services may include:
New Leaf Landscape Design & Maintenance has all of the right people, equipment, and experience for quality Idaho Falls landscape construction. We provide our customers with landscape designs that last, both in terms of beauty and stability.
They also offer Enhancement Projects. Landscaping can be a very difficult task but it doesn't have to be with the right help and efficiency. Creating structures that are both functionally sound and aesthetically pleasing is as much an art as it is a science. New Leaf specializes in Idaho Falls landscape maintenance. Their services can include but aren't limited to:
Lawn Care
Garden Care
Mulch and Fertilization
Weed Maintenance
Trimming and Pruning
Hardscape maintenance
Like anything else in life, your yard is constantly growing and evolving so it requires changes to routine and care and with help from various professionals, you don't have to worry or stress about those changes.
New Leaf offers Landscape Remodeling. Many people choose to redesign or remodel their landscapes and yards and that can happen for various reasons. A common reason or factor is that the landscape has become deteriorated or damaged in some sort of way which is a probable cause for remodeling. This is natural, properties sometimes just run into problems require a new update or design. Some of the services that can be provided if you do decide to upgrade or remodel your landscape can include:
Custom Landscape Design
Enhancement Projects
Landscape Construction
Rock Structures
Soil Work
Planting Trees, Flowers, Bushes, & Other Plants
What makes new leaf landscaping design and maintenance so valuable?
This Idaho Falls Landscaping team takes pride in the work they do for their customers. Their customers want to be proud of their yard and so do they. So offering the absolute best service and attitude toward the job is a top priority. You won't find another company that works with you and takes pride in working with you as this company does. They're honest, reliable, and attentive to their work and which provides customer satisfaction and the best outcome in your landscape work. New Leaf is passionate about quality and their teams are too. When they're on the job, they become the eyes and ears of their customers, identifying potential site issues and presenting solutions that meet their needs and budgets. They care about your property not only in the short term but in the long term as well by using sustainable practices that will ensure that your landscape will look great for years to come.
If you want a company that will not only work with you and your ideas instead of shutting you out of the process, this is the company to go with. They truly care about the work they do for you and your family for your landscape and they honor that work and make sure you get the best results.