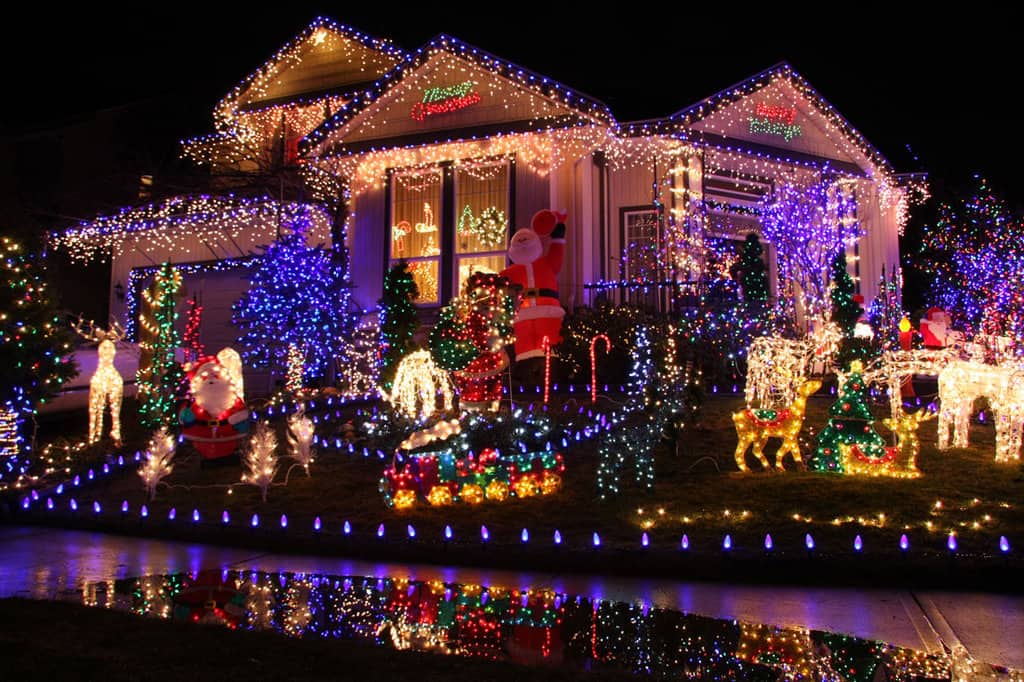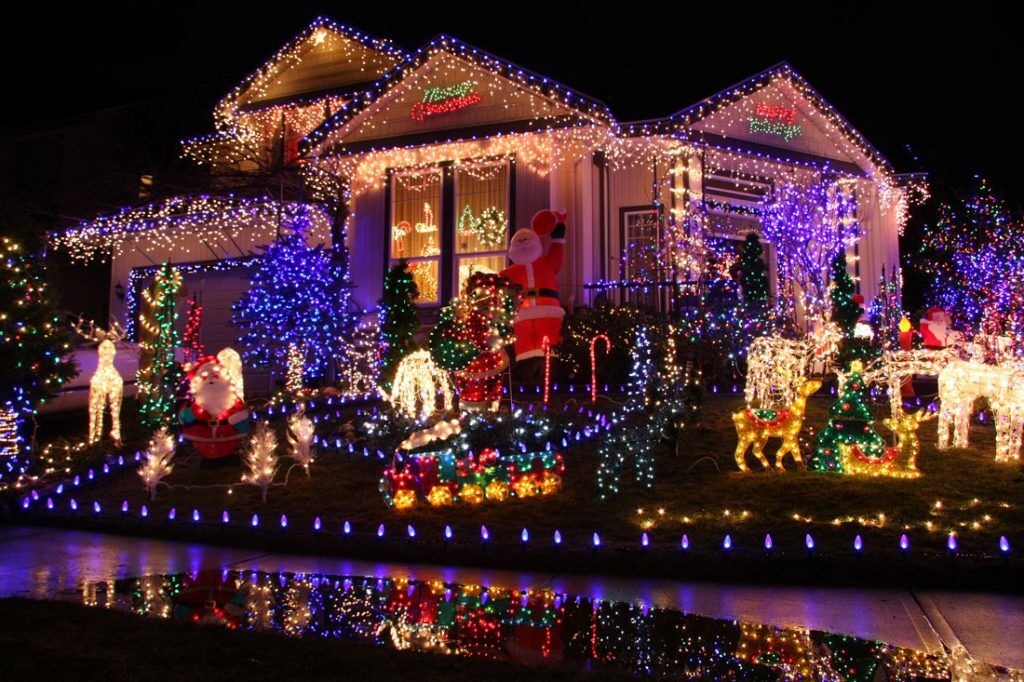 When it comes to holiday light hanging, Idaho Falls residents are usually wise enough to get a jump on the project before it's too late – that is to say, before the temperature drops and the snow hits hard enough to make the task nearly impossible.
That said, New Leaf Landscape Design and Maintenance can get you holiday lights up even if circumstances have prevented you from doing so prior to the Great White Downpour.
There are plenty of dangers involved with holiday lighting. A lot of people simply think about all of the heavy lifting and complicated electrical work they're going to have to deal with (you can let us deal with that), but when the time comes, they quickly find it to be a dangerous task as well (we'll do the risky business too).
When it comes to holiday light hanging, Idaho Falls is one of those places that poses considerable risk to residents, especially those with certain physical disabilities or those of advanced age. It's not just a matter of height to worry about; there's the slickness of your roof from snow and ice, which also increases the risk of electrical shock if your holiday lighting isn't up to par.
It's also no small factor that a lot of people simply don't have the time, energy, or patience for such a task.
Our New Leaf Landscape Design and Maintenance technicians have done this kind of thing hundreds of times. It's part of our job when the snow hits and the smell of pumpkin spice lattes is in the air.
The scope of our work isn't just limited to "doing the hard and dangerous part so you don't have to" either. We know how to set up lights in a way that will impress your neighbors and bring the holiday spirit to your neighborhood.
Our Idaho Falls Holiday Lighting Services
Outdoor Lighting Design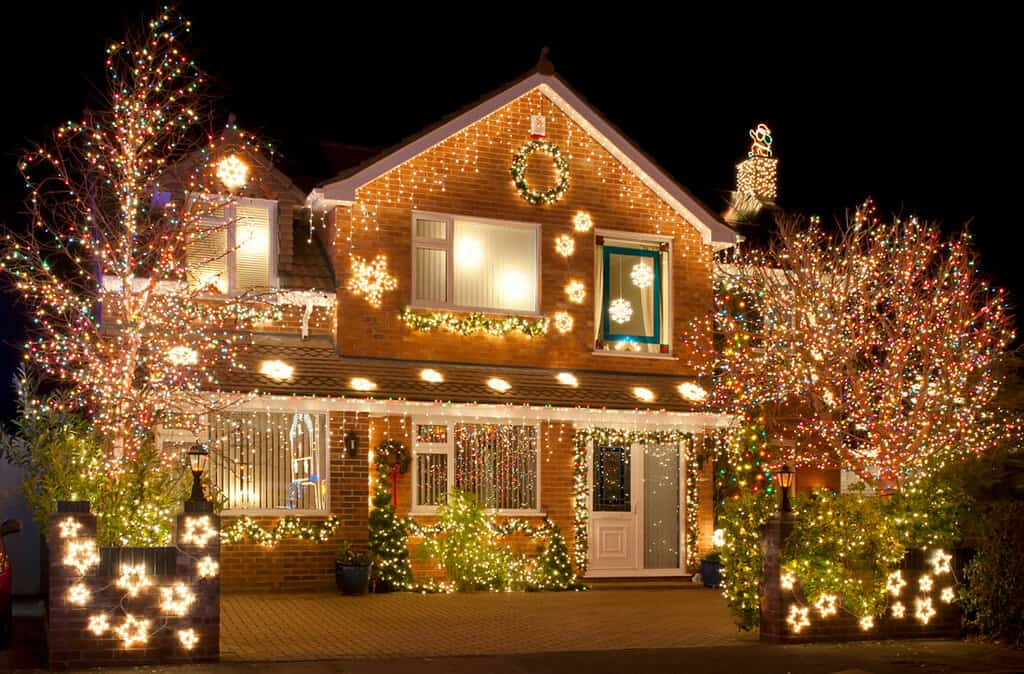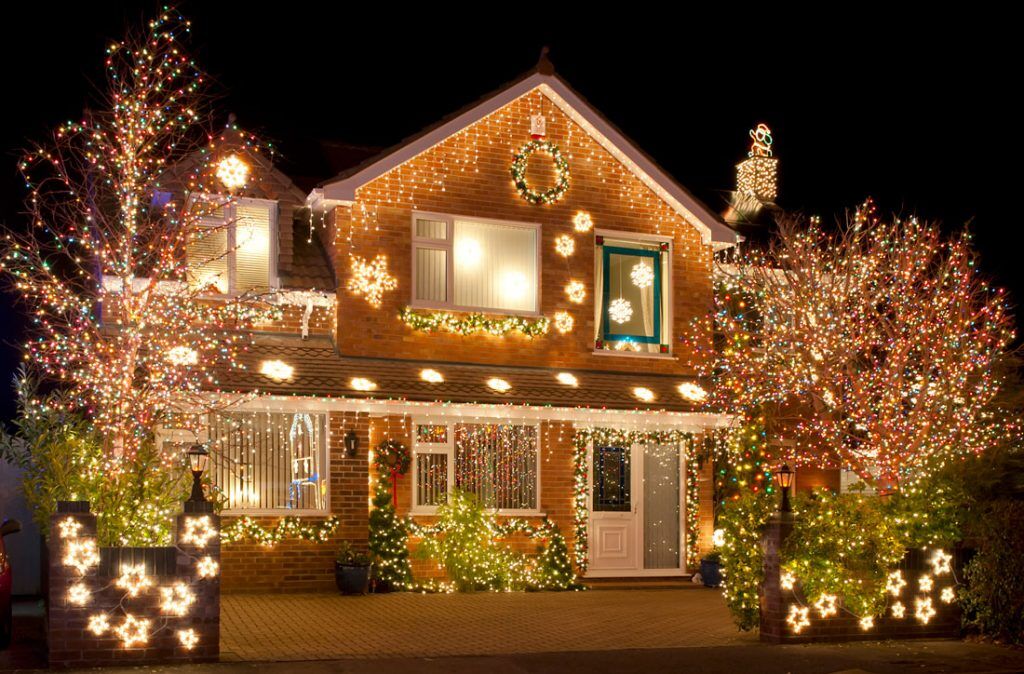 When it comes to holiday light hanging, Idaho Falls has some infamous residents who manage to put up incredible displays that attract people all over town. We can set up an outdoor light design that will have residents going out of their way to pass by your house. Just give us the instructions and ideas, the big picture you want, and we can help you bring it to life. We'll also arm you with the knowledge you need to handle the basics of the electrical workings of the display.
Taking Down The Lights
When the holidays are over and it's time to retire your holiday lights until next year, we can do all the work for you. No one wants to see holiday lights still up in June, and we'll help ensure your house isn't "that house" on the block.
Why New Leaf?
When it comes to holiday light hanging, Idaho Falls' weather can make things difficult, both in the installation process and afterwards when it's time to take everything down. We've been serving the Idaho Falls area for a long time, and our experienced and skilled technicians know what it takes to get the job done right.