Local residents know just how bitter our cold season can be, which seems to last far too long. That said, spring and warm weather is always soon to follow, and with spring comes the demand for Idaho Falls spring clean up services.
We can take care of virtually any spring service your lawn needs, bringing it back to life and getting you into that spring-time mood.
Idaho Falls Sprinkler Repair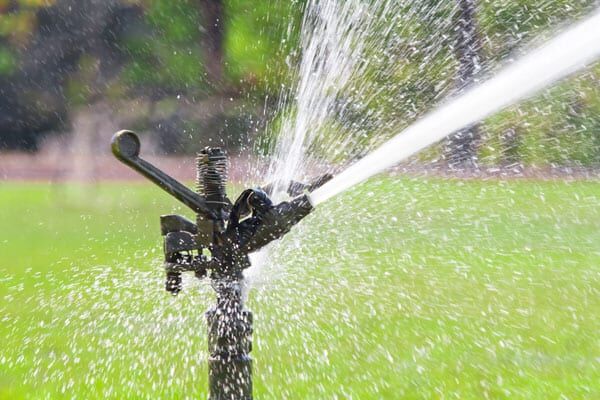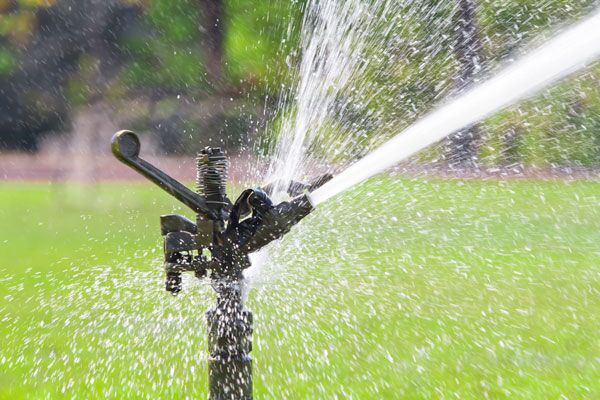 Our services aren't just limited to your lawn and garden. We are often repairing people's sprinklers in the early spring. This is because too many people forget to winterize their sprinkler systems, or simply don't know how to in the first place.
Before the temperature drops, you need to cut off the water supply to your pipes, shut down the automation controls, and drain the pipes of water. This is because the water freezes, causing damage to your sprinkler systems.
We can diagnose the cause of the sprinkler damage, which can be difficult for the "layman" because sprinkler systems are comprised of various underground pipes. Even your average "handyman" has a high risk of simply making the problem worse. It usually takes an Idaho Falls spring yard work company like us to properly determine the cause of sprinkler damage, where it is located, and how to fix it.
Aeration
Snow can put a lot of weight on our yards from November to March. Not only that, but there is also often a layer of thatch (a collection of debris, dirt, and leaves) that it covers up. All of this weight can lead to soil compaction, making it difficult for your lawn to come back to life again once spring hits and the weather starts to warm up.
Aeration involves puncturing holes throughout your lawn to help loosen up the soil. Pieces of the lawn come up in corkscrew-like pieces. We leave these because they disintegrate and give nutrients back to the lawn.
Fertilization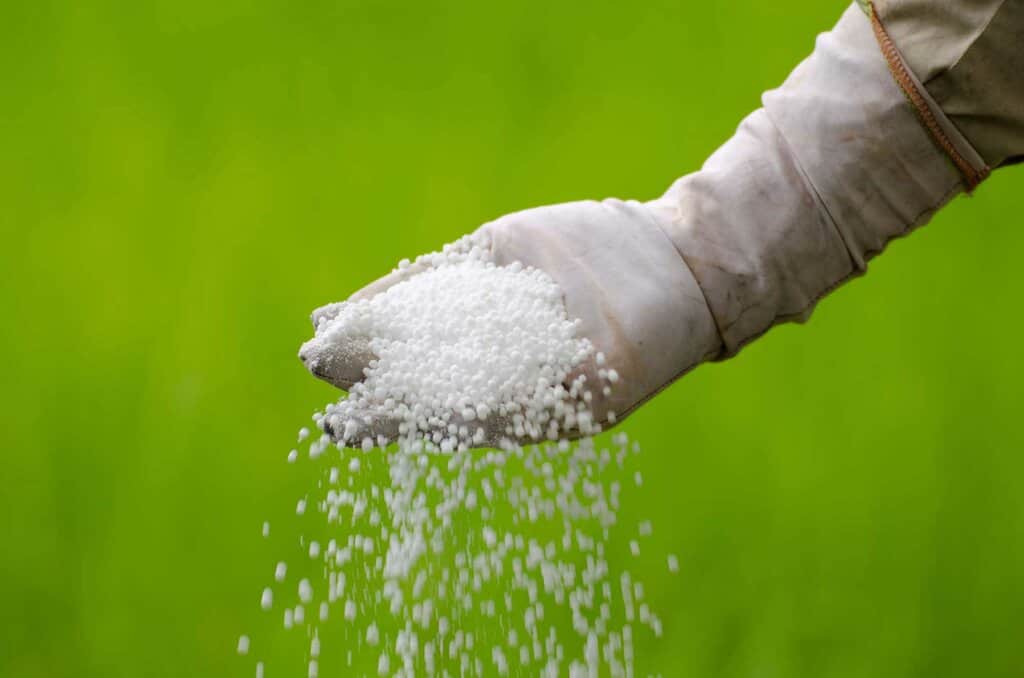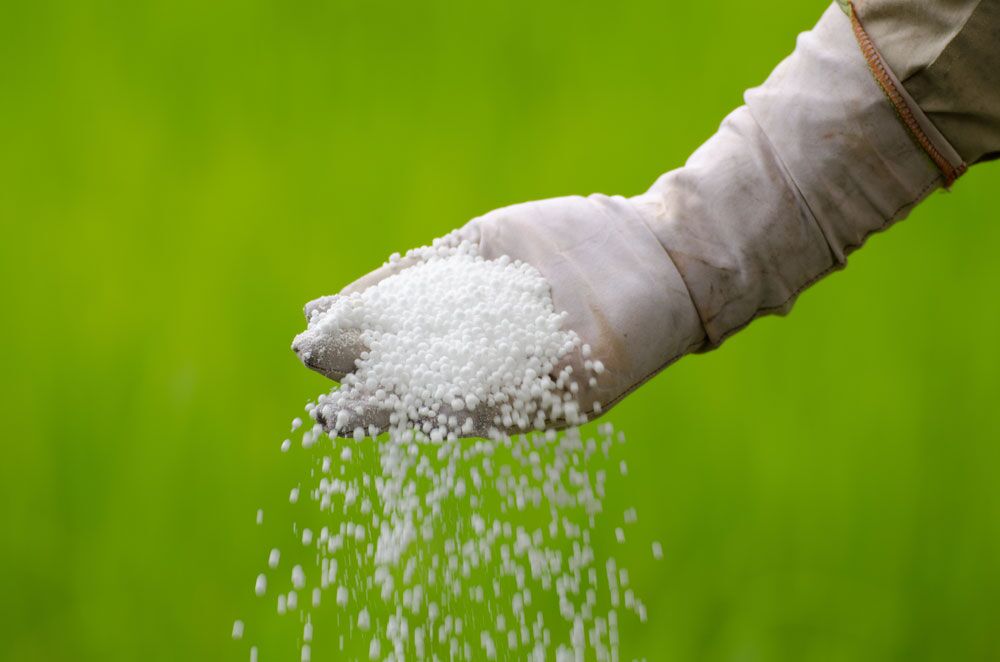 Idaho Falls spring yard services wouldn't be complete without fertilization to give your lawn that extra boost.
There are three main nutrients that your lawn needs to stay healthy and appealing:
Nitrogen – This boosts chlorophyll production, something necessary for photosynthesis.
Phosphorus – This helps roots and stems grow.
Potassium – This helps protect your lawn from drought and disease.
These nutrients are usually absorbed by your lawn through the soil, however, these nutrients are also water-soluble; rain and irrigation can expel them from your lawn.
We know the different types of lawns and which fertilizer brands are best for each one. We can make an assessment and apply the right fertilizer product.
Mulching
Mulching is great for your garden in the spring to help your plants and flowers come back to life. It will also help them remain healthy throughout the spring and summer.
Mulch retains the moisture that your garden needs. It also protects the soil, stabilizes the temperature, and keeps weeds at bay.
Mulch is comprised of various materials both organic and inorganic. These include:
Wood chips
Leaves
Bark
Pine needles
Straw
Grass clippings
Gravel
Pebbles
Sand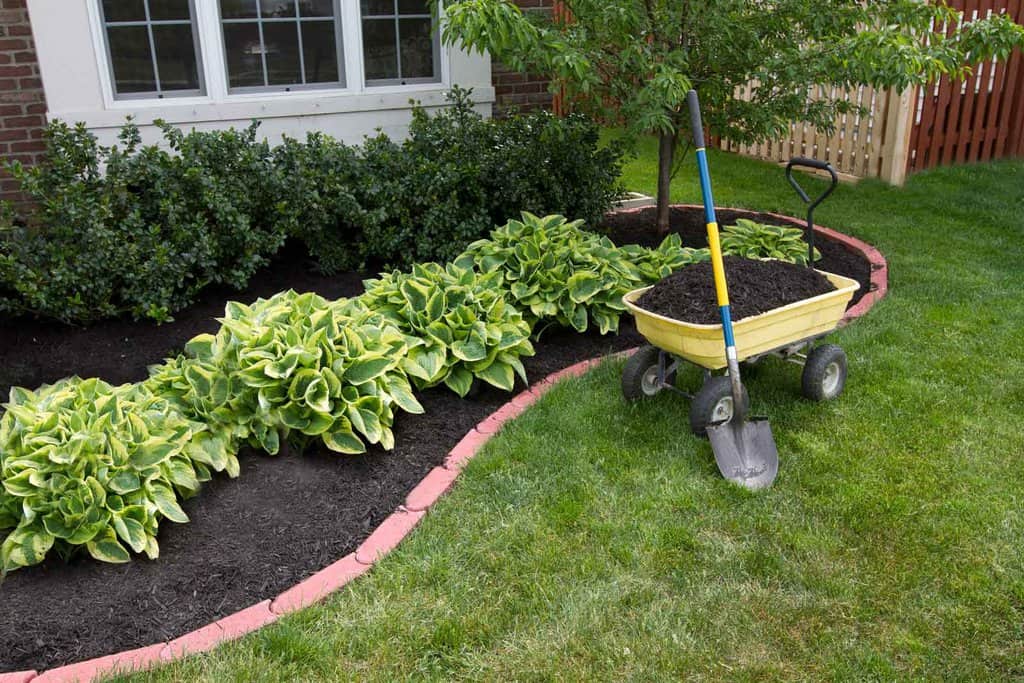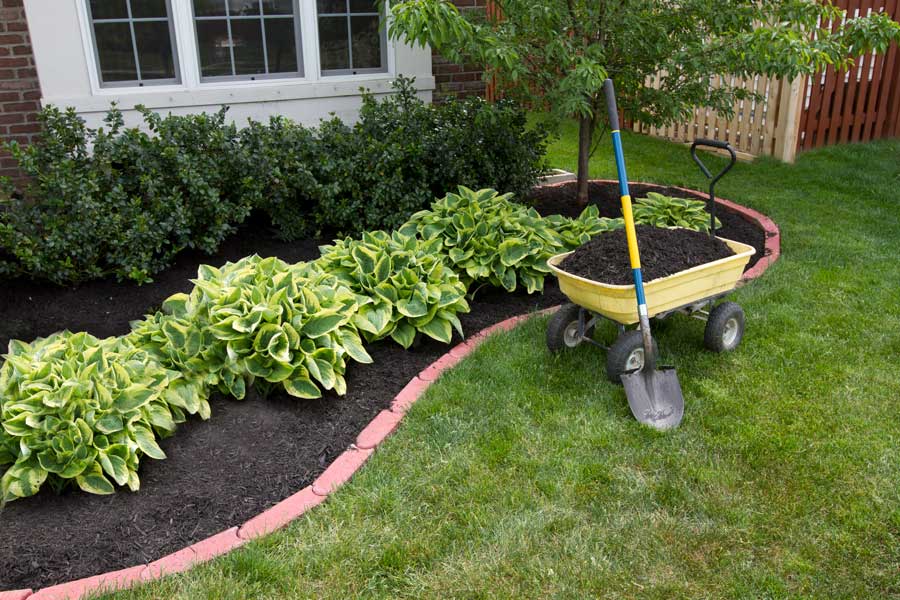 As a professional Idaho Falls spring yard work company, we know how to apply the right amount of mulch to your garden. Too many people apply too much mulch or don't spread it evenly enough. We can apply it just right so that it both keeps weeds down and allows in enough nutrients and sunlight at the same time.
Beyond helping with the health of your garden, mulching also improves the overall aesthetic quality of your lawn; well-mulched gardens look more consistent, the plants and flowers pop out more, and the garden itself is better contrasted from the yard. For business owners, this can be a huge plus because it subconsciously draws people in and sends a message of business success and professionalism.
Power Raking
Idaho Falls spring yard work services often involve power raking. When the weather warms up and the snow melts away, there is often a heavy layer of thatch left over on the yard. This can make it difficult for your lawn to recover in the spring.
Power raking helps break up this thatch, letting in the nutrients, moisture, air, and sunlight your lawn needs to come back to life and look its best.