It's finally that time of year again: Spring. Every year it seems to take just a little bit too long for the weather to start warming up and our lawns and gardens to finally come alive again.
As a company who's provided Idaho Falls lawn mowing, maintenance, and spraying services for many years, one thing that makes us happy and keeps us going is seeing all of our key employees returning to us when the Spring and Summer work is ready to be completed. This is also a benefit to you, the client. Hiring a company with a close-knit team of experienced employees guarantees a higher degree of customer satisfaction. Our team is experienced and communicates with one another to get the job done quickly and efficiently.
Idaho Falls Lawn Spraying (Now 15% Off Any Lawn Spraying Service Up To 1 Acre!)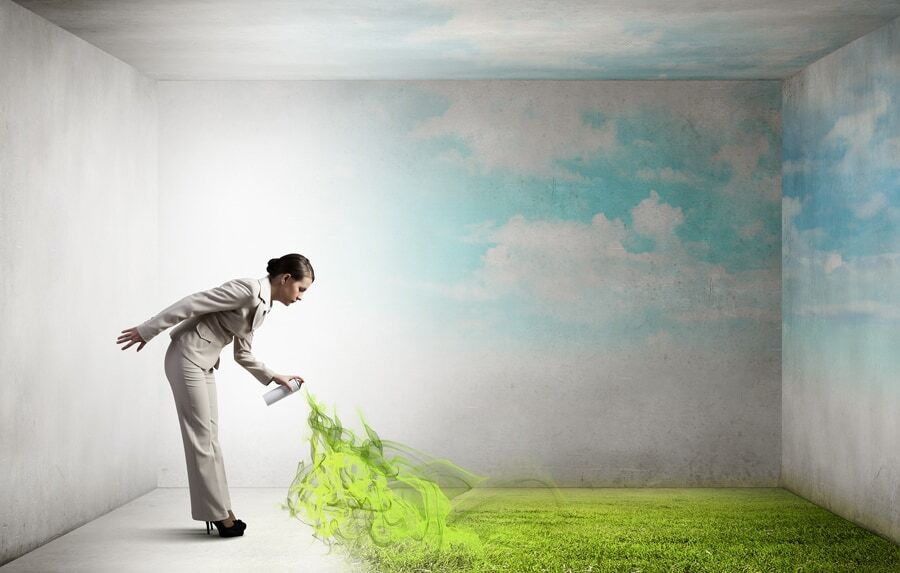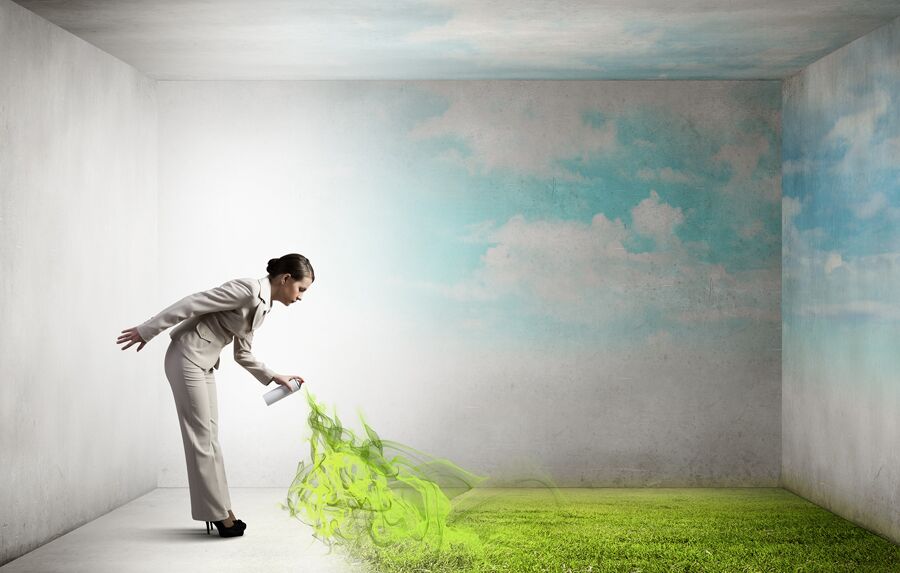 In Idaho Falls, lawn spraying services are often required for pest control and for targeting areas rife with crabgrass, dandelions, and other unwanted weeds. We can spray your lawn in a way that targets these unwanted invaders without destroying the healthy, desirable aspects of your lawn.
Some lawns end up accumulating a lot of unwanted pests, especially if in years past the lawn was not kept up on. This is especially true if there was a lot of junk, garbage, and debris on your lawn. Lawns like this are a breeding ground for unwanted pests that can end up destroying your lawn and even making their way inside your house. You don't want that.
Lawns with a lot of crabgrass and other weeds are also unsightly. If you are a business owner, you will want these weeds removed from your lawn right away, as this can subconsciously repel potential customers.
Right now, we're offering 15% off any Idaho Falls lawn spraying service up to 1 acre!
Idaho Falls Lawn Mowing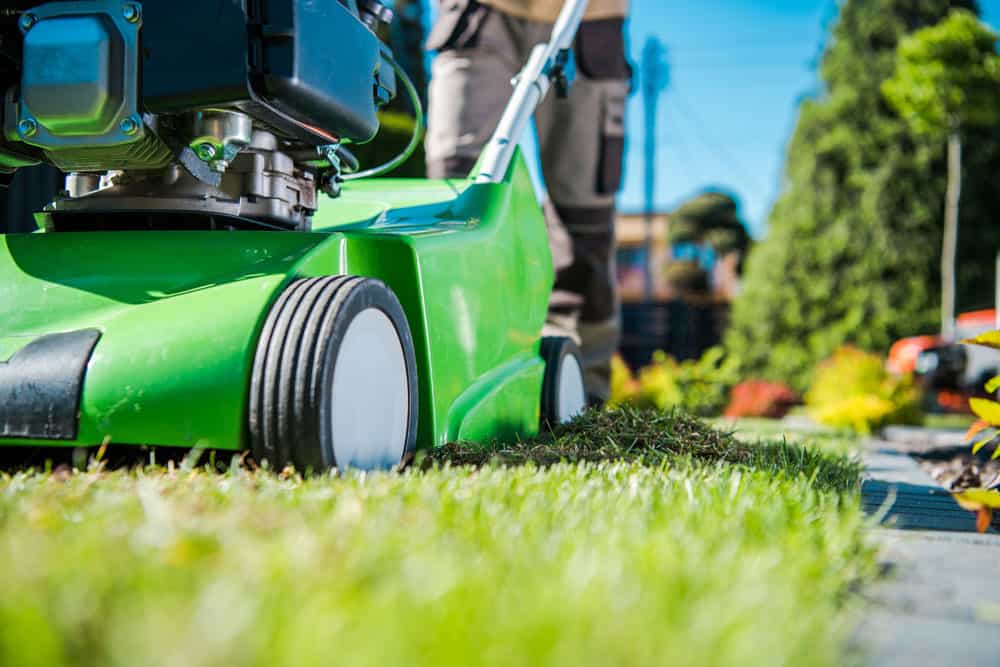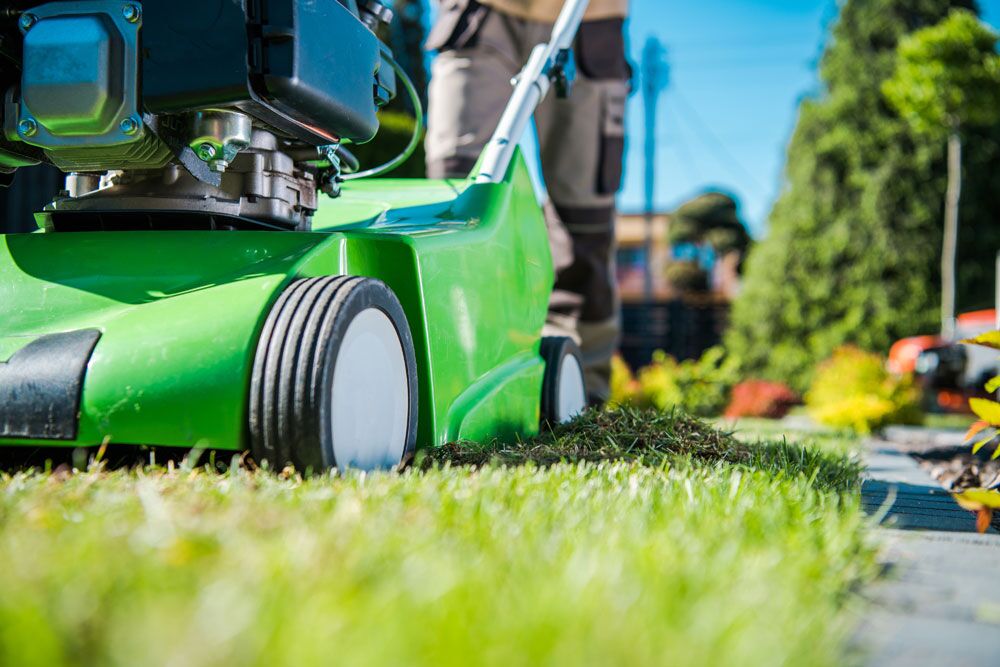 In the Spring, it's good to begin mowing your lawn consistently to help bring it back to its ideal form and beauty. However, sometimes people just don't have the time to do this, especially business owners or those with large lawns.
When you need some extra help, our Idaho Falls lawn mowing services won't let you down. When you choose New Leaf Landscape Design and Maintenance, here's what you can expect:
Well Maintained Equipment – We keep our lawn mower blades sharp to ensure a clean and even cut.
Grass cut to an appropriate length – Many people end up cutting their grass at a lower length than they should. This actually leads to grass that is less healthy. Generally speaking, you don't want to cut grass any shorter than two inches. It's also a good idea to try to cut your grass the same length throughout the entire Spring and Summer.
Lawn mowing at the appropriate time – We don't mow your grass unless it's dry. Mowing the lawn while it's dry allows grass clippings to be distributed out evenly on your lawn. Wet grass also clogs are mowers, which isn't something we like.
Idaho Falls Lawn Care
A lot goes into keeping a healthy lawn, and in Idaho Falls, lawn mowing alone usually isn't enough. Here's what we have to offer.
During the Spring, many people need their lawns aerated, which is the process of puncturing holes throughout your lawn and bringing up corkscrew-like pieces of dirt which are then allowed to disintegrate.
The reason for this is that after so many months of heavy snow and the icy conditions that come with Winter, your lawn's soil can end up being too compact. This means water and various nutrients can't penetrate your lawn as well. Given our long Winters in Idaho Falls, lawn care in the Spring often requires aeration services.
By puncturing holes throughout your lawn, we can relieve the soil compaction so that your lawn can come back to life after the Winter. We also leave the corkscrew-like pieces of soil on the lawn so they can disintegrate on it, ensuring no nutrients are lost.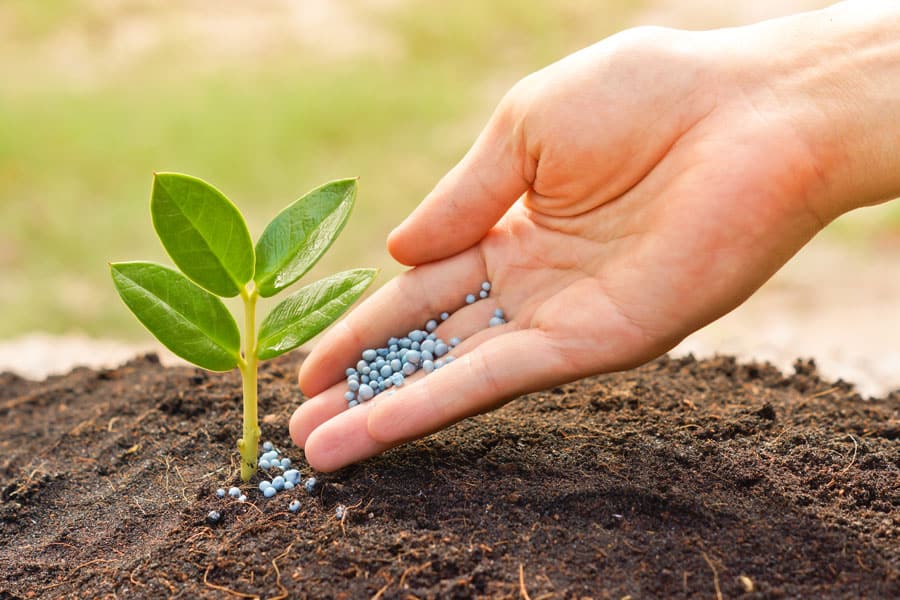 Sometimes your lawn just needs that extra boost. There are essentially three main nutrients that any lawn needs to remain healthy and beautiful:
Nitrogen – This helps with chlorophyll production, an essential factor in photosynthesis.
Phosphorous – This the growth of roots and stems.
Potassium – This arms your lawn against drought and disease.
Usually, your lawn will absorb these nutrients from the soil. However, these nutrients are water-soluble, meaning that they can end up expelled from your lawn due to rain or irrigation.
If your lawn needs some extra fertilization, our Idaho Falls lawn care services can provide it. We understand that different lawns need different blends of these three nutrients, and we can assess your lawn and make the perfect selection for it.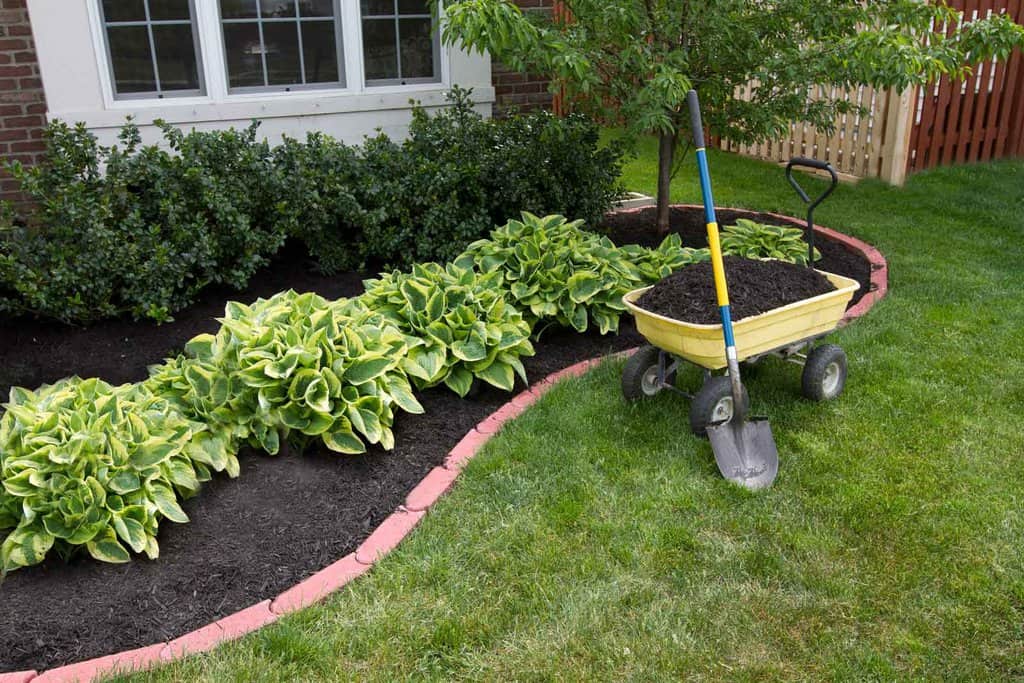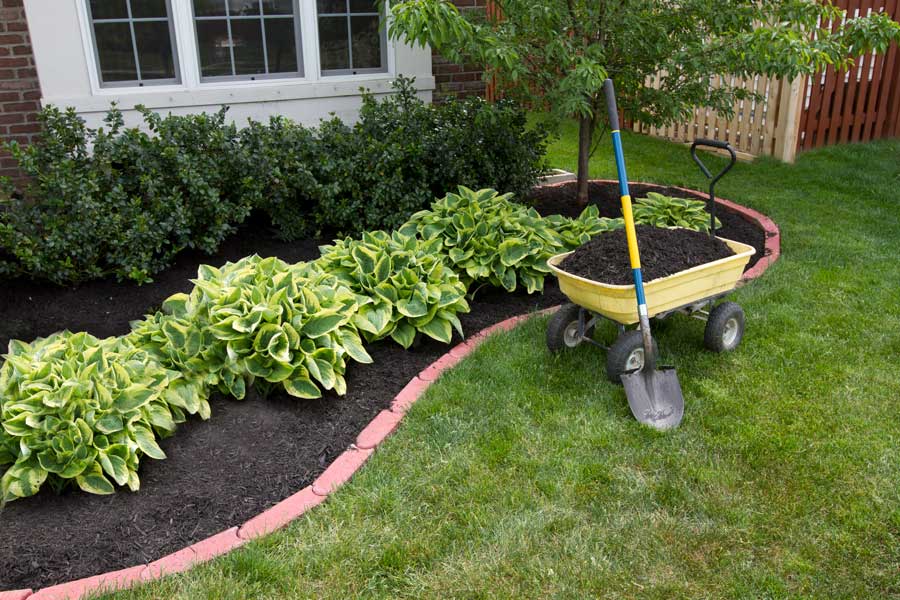 We can make your garden healthier and more beautiful with mulch, which is simply a material that we spread over the soil of your garden to help keep your plants healthy. Mulch helps maintain moisture in your garden, protects the soil, keeps weed growth down, and keeps the soil temperature stable.
Mulch is composed of a combination of organic and inorganic materials. Organic materials include:
Leaves
Pine needles
Grass clippings
Straw
Bark
Wood chips
Inorganic materials include:
People often make the mistake of applying mulch too heavily on their gardens, or not spreading it out enough. As a company that's been providing Idaho Falls lawn care for many years, we understand how to apply mulch the right way. Mulch is permeable, and we can spread it to keep weeds down and keep your garden healthy, while also allowing all of the nutrients and sunlight in.
The benefits of mulching go beyond the mere health of your garden. It also improves its appearance. A well-mulched garden looks more consistent. The flowers and various plants seem to pop out more. The garden is also better contrasted from the yard, drawing people's eyes to it. If you're a business owner with a garden outside your property, mulching is a great way of attracting customers. It sends a subconscious message of professionalism and success.
Due to our long, cold Winters in Idaho Falls, power raking is usually a requirement in the early Spring. The reason being that the snow usually leaves a thick, compact layer of dead plant matter and other debris on your lawn. This is called "thatch", and can make it difficult for your lawn to "breathe" after its Winter hibernation.
Our Idaho Falls lawn care services include power raking. We will break up all of that thatch and allow your lawn the air, nutrients, and sunlight it needs.