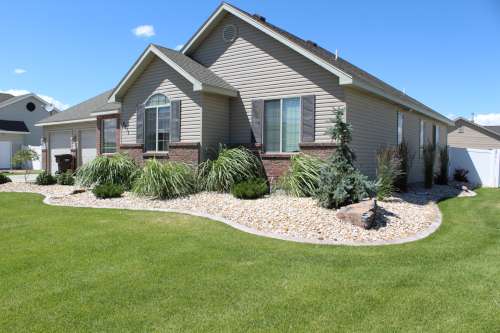 We understand the importance of a yard that's not only functional, but beautiful as well. For homeowners, it's important that your yard is about more than simply having dirt that's graded in such a way as to prevent flooding, it's also about creating a yard that feels like home. For business owners, this comes with the additional factor of needing to drive people to your business. After all, an aesthetically appealing, well-maintained yard projects an image of success, and naturally draws in more customers. Our Idaho Falls professional landscaping services are all about creating that all-important balance between form and function. No matter what the location or circumstances of your property, we have the experience necessary for making the most out of it. We offer: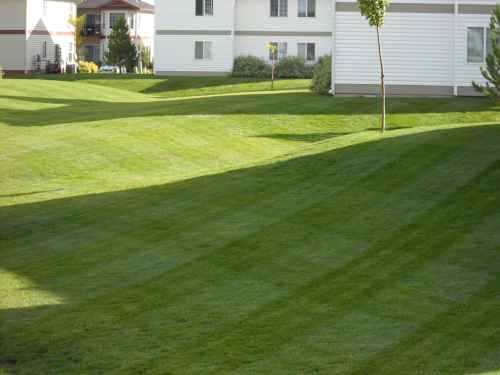 Your lawn requires a lot of care. It needs more than just the occasional mowing and watering. There's a lot that goes into it and many people are simply too busy to keep up with the various tasks required. Often, lawns begin to die on homeowners and they have no idea why. If you are noticing dry, brown, patchy, or weed-ridden grass, your lawn may need some of the following services.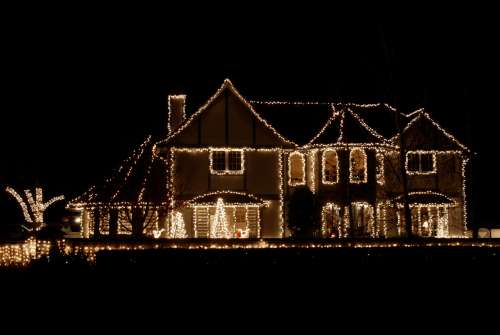 Whether you own a home or business, outdoor lighting is something to brighten up your outdoor space. Here are a couple items that will be upgraded with outdoor lighting:
A more beautiful property
Better security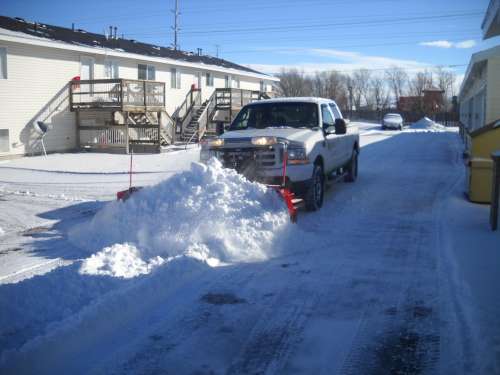 In Idaho Falls, snow removal is a commonly required service. This is true not only for homeowners, but business owners as well. While many homeowners in rural Idaho Falls own large properties, ranches, and lots in which snow removal is a far greater task than it is for other properties, business owners also need to remove snow so that people can access their business in the first place.
Beyond the issues of convenience and business, there's also the law to consider. Properties both commercial and residential are legally required to clear out snow for pedestrians.
Many people of advanced age, or those with certain physical impairments, simply can't take the risks involved with snow and ice removal, or don't have the strength or ability to do it in the first place.
New Leaf Landscape Design and Maintenance provides Idaho Falls snow removal services for exactly this reason.