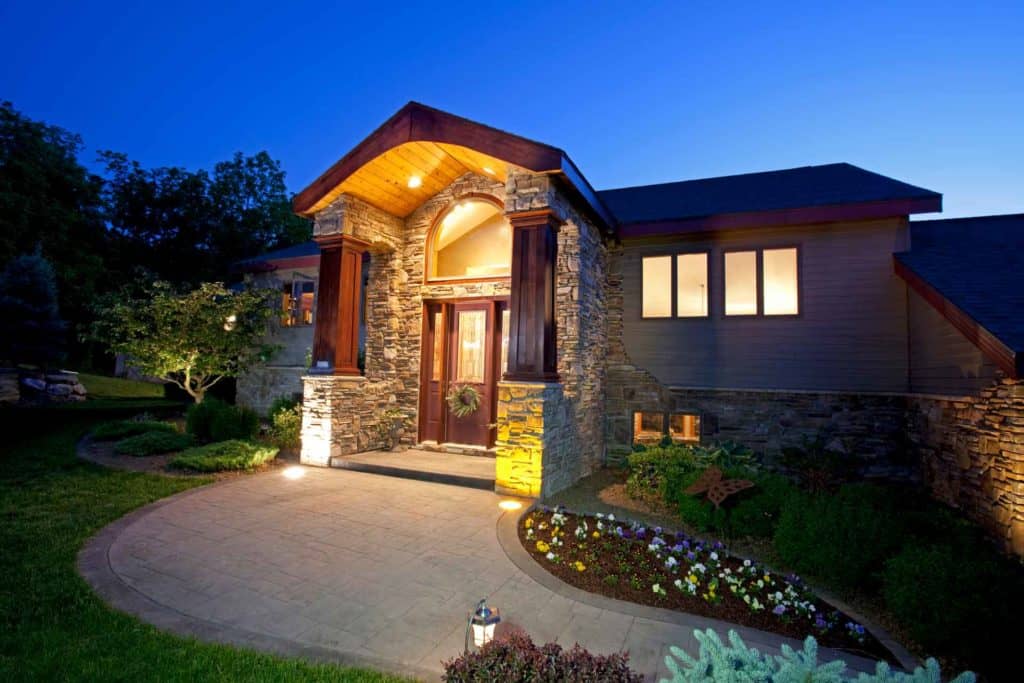 New Leaf Maintenance Provides Custom Idaho Falls Night Lighting Services
Residential lighting will expand your living space to your yard, showcasing your landscape and adding more quality to your property so that you and your guests can enjoy yourselves well into the night. Our custom home automation lighting systems are well-designed specifically for:
Yards
Brand Exposure
Outdoor Patios
Trees
Gardens
Paths
Gateways and Driveways
Pools
Jacuzzis and Gazebos
Waterfalls
Ponds
Fountains
Decks
Statues and Sculptures
Outdoor lighting is not only a great way of increasing the aesthetic appeal of your real estate, it also provides an important security measure for your home or business. Trespassing and other suspicious behavior is far less likely when your property is on display, and our experienced New Leaf technicians know how to properly install the kind of lighting that is perfect for your property. We are prepared to handle projects of all sizes and locations to create a beautiful and well-lit landscape. Our exterior lighting is customized for each property's particular layout, design, and location, in order to properly enhance the landscape and exterior of your home or business.
Increase Your Home's Beauty and Security With Quality Outdoor Lighting
Our Idaho Falls night lighting can be used to highlight a specific feature of your property, or highlight many features at once, both of which create a more positive impression of your property. We can focus your lighting to showcase your trees, or focus on features closer to the ground, such as stairs, the driveway, and other paved surfaces. This is both an attractive and practical option for your property, as it can help reduce the risk of tripping or falling if these surfaces are uneven, overgrown, or cluttered. This will also provide less hiding places for burglars or other predators.
For business owners, we can help with brand exposure and visibility, which is a crucial element for success in business. This is not only beneficial for you, but for your customers as well. Our Idaho Falls night lighting can be automatic, turning on when the sun goes down and turning off when it rises, and we also offer enhanced safety and security with our motion sensor lighting systems. Our technicians start off with skillful planning, creating distinctive designs in accordance with your property's unique layout, and then take the necessary steps to install your lighting properly.
Our Idaho Falls night lighting services can also provide repairs and regular maintenance of your outdoor lighting systems, as these kinds of systems are more exposed to weather conditions that can cause them damage over time. There are so many reasons to install outdoor lighting systems if you are a home or business owner, from the additional security and safety they provide, to increasing your property value through accents and highlights. Our Idaho Falls night lighting services are guaranteed to magnify the overall appeal of your home or business. If you are in need of these necessary improvements, New Leaf's skilled and experienced technicians are ready to help.