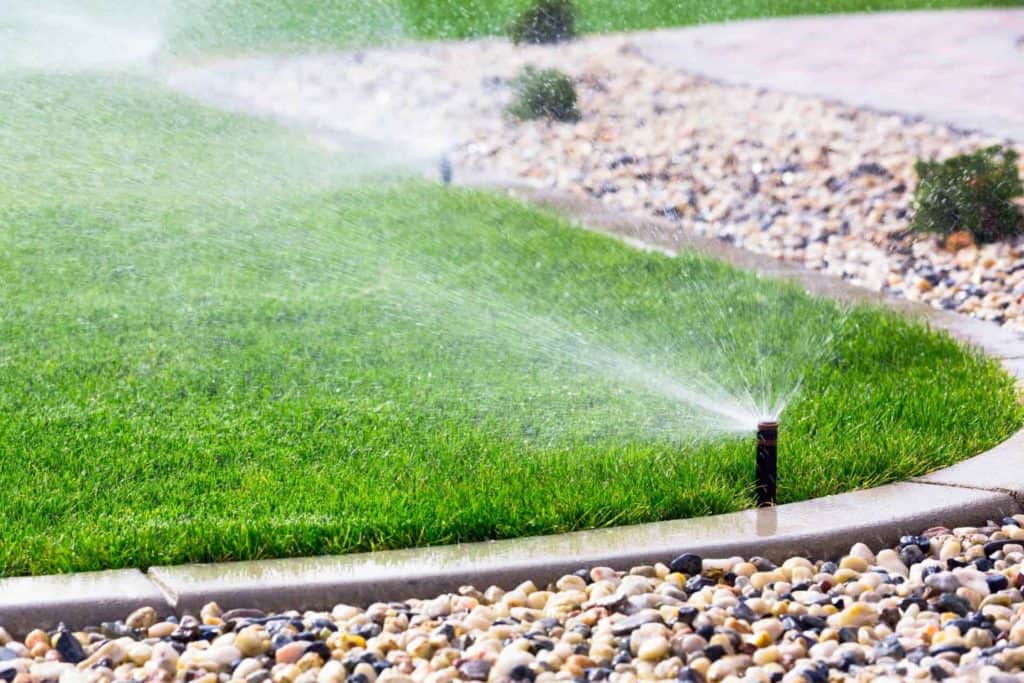 Idaho Falls Sprinkler Repair, Maintenance, & Installation
In Idaho Falls, sprinkler repair is often required due to our long, harsh winters. The weather here can take a serious toll on your sprinkler systems, and far too many people forget to winterize these systems adequately.
Before the cold seriously starts to settle in, it's important to:
Shut off the water supply to the pipes in your sprinkler system
Turn off all automation controls
Drain the pipes of the water inside them
The reason for this is that the water in your sprinkler systems freezes throughout the winter, which often results in damage.
The Idaho Falls sprinkler services you need
When it comes to Idaho Falls sprinkler repair and maintenance, you need a company you can rely on to properly diagnose and solve the problem. This kind of work can be incredibly difficult, especially for the layman. After all, if you aren't seeing an obvious problem with the sprinklers themselves, the issue is likely hidden underground.
Even if you are good at making repairs around the house, sprinkler systems are a whole different beast. Sprinkler systems are comprised of many different parts, and their overall set up can be complex. There's a risk of causing further damage to them in an attempt to diagnose and repair the problem. This is just going to create more work (and cost more money) in the long run.
When in doubt, trust the Idaho Falls sprinkler repair and maintenance technicians at New Leaf Landscape Design and Maintenance.
One of the most common problems we see is pipe damage. This is usually due to one or more of the following factors:
Poor installation
Old and worn-out pipes
Damage caused by tree roots growing into the pipes
Failure to winterize the sprinkler systems
Other times, the problem is far easier to diagnose, like a simple blocked or broken sprinkler head. Blockages can be removed and the sprinkler head can be cleaned, however, if it is broken, it will require a replacement. In Idaho Falls, sprinklers are often in need of repair due to long winters and damage from off-road vehicles.
The problem is also often in the control panel. A control panel that isn't working correctly will result in all kinds of issues with the sprinkler system itself. Maybe the wiring is messed up, or some other mechanism has become corroded, damaged, or covered in dirt and grime. These are problems that many people simply don't know how to diagnose and solve.
There's probably a problem with your sprinkler system if you notice any of the following issues:
Low water pressure
Flooded areas on your lawn
Patchy areas that aren't getting enough water
Sprinkler activity is inconsistent
If you are noticing any of these problems, our Idaho Falls sprinkler repair and maintenance technicians can help. We will diagnose the problem and make all of the required repairs quickly and efficiently. If your sprinkler system is broken and not working correctly, your lawn will either dry out or become flooded. Flooding can be costly, especially if it begins to affect your home and create water damage.
Don't let things get to that point.
Installing sprinkler systems into your yard will likely require the following tasks.
Taking Measurements and Making a Plan
Measurements of your yard will have to be taken with a tape measure, and your utility company may need to be contacted to find out the location of all buried cables in the yard. Measurements don't just come down to the size of your yard either. It will also require the measurement of your water pressure and to figure out the coverage of the sprinklers.
After that, a diagram will need to be made on a piece of paper with a map of where your sprinkler heads are going to be installed, and these areas need to be marked accordingly on your yard with flags.
Your sprinkler system won't be in working order until it has access to water, usually via a spigot or a main water-service line. Either way, an anti-siphon valve will need to be installed so that fertilizers and chemicals in your lawn don't enter the main water supply.
This needs to be about 6 to 8 inches deep. This will likely require a machine of some kind, usually a trenching device. It is also sometimes called a vibratory plow.
Installation of the Valve Manifold
A hole that is somewhat larger than the valve manifold needs to be dug out. Once in place, it needs to be attached to the main water supply line.
PVC pipe needs to also be connected to the valve manifold and then laid along the main trench line. From there, it needs to connect to the pipes that run off the main trench line.
Installing the Sprinklers
The right sprinkler heads need to be chosen for your specific lawn. Also, before they are installed, water will need to be flushed through your newly installed system to clear out dirt, rocks, and other debris.
Once the sprinkler heads are installed, the trenches need to be filled and sod placed on top of them.
This controls when the sprinklers turn on, and for how long. Wiring is different depending on the manufacturer.
Why Hire an Idaho Falls Sprinkler Installation Company?
If the above tasks look like a lot of work, that's because, well, they are. In Idaho Falls, sprinkler installation companies are often utilized by people who simply don't have the knowledge, time, energy, or experience to install a sprinkler system on their own. A professional Idaho Falls sprinkler repair company like New Leaf Landscape Design and Maintenance offers the following benefits:
Better Equipment – With us, you won't have to worry about not knowing what kind of equipment is best for the job. We know what will work best for your lawn, landscape, and the soil involved.
Lots of Experience – Over the years, we've seen it all. We know how to install sprinkler systems on virtually any landscape design and layout.
Save Time – You don't have to take time out of your schedule to work on this time-consuming project.
Save Energy – It's no secret, this is hard work, but it's work that you can leave to us!
Save Money – You'd be surprised how expensive it can be to try and do this project yourself. Most people who attempt this themselves end up making mistakes and having to backtrack, costing even more money in the long run.
If you're looking for the best Idaho Falls sprinkler installation company,
call us today!
We know what it takes to install the perfect sprinkler system for your yard.