Give Your Lawn the Head Start It Needs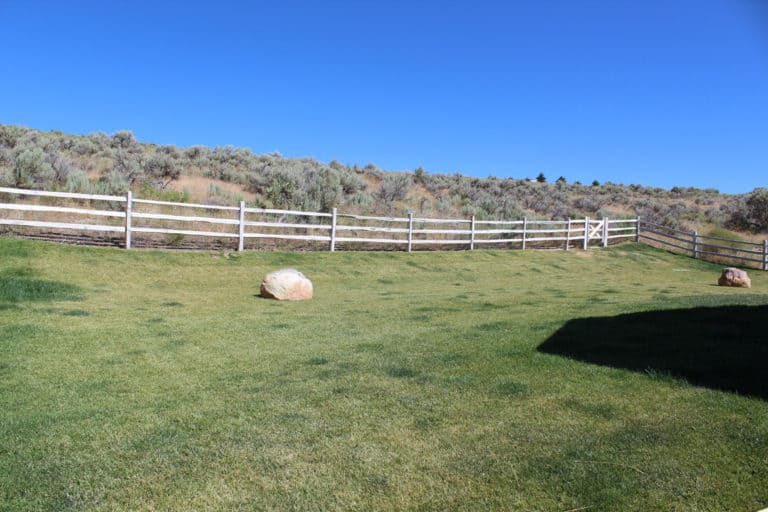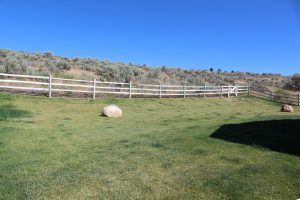 As winter starts to fade away and the weather begins to warm up, many homeowners and business owners are planning on helping their yards look alive again with some quality Idaho Falls aeration.
Spring is one of the most crucial time periods for your lawn. It is your lawns "recovery period" after being covered by a heavy, icy layer of snow for so many months. In this time, your yard requires a lot of attention and care. Winter conditions result in a thick layer of compacted dirt, grass, roots, and other debris on your lawn called "thatch". The purpose of aeration is to break up this thatch so as to give your lawn the ability to breathe again.
Ultimately, what helps your lawn recover from winter the most is the relieving of soil compaction. Soil becomes compacted throughout the winter due to snow and ice buildup, and aeration helps it decompress. This decompression gives it a far greater ability to retrieve the water, oxygen, and nutrients it needs to feed your lawn, trees, and plants.
New Leaf Landscape Design & Maintenance will perforate your lawn's soil. In other words, we puncture your lawn with spikes, which allows air, water, and nutrients to more easily move through the soil. This will help your lawn quickly come out of hibernation, so to speak, allowing it to function better. Our Idaho Falls aeration services can give your lawn the head start it needs to flourish throughout the spring and summer months.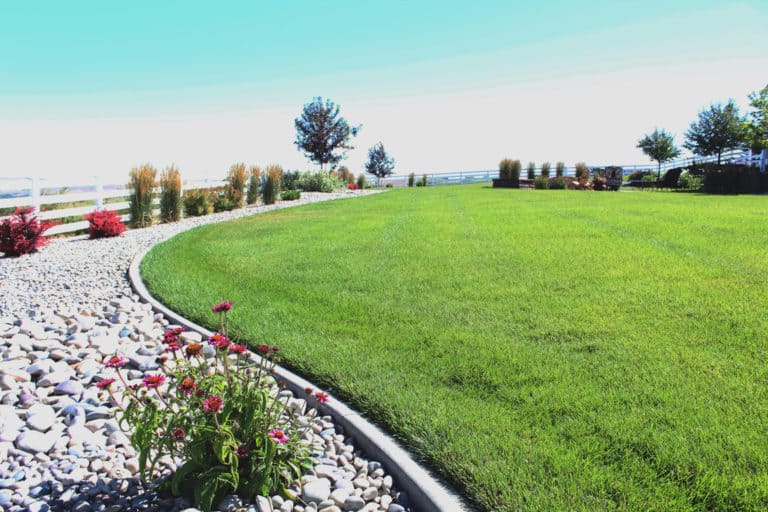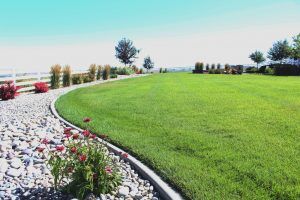 Our lawn aeration in Idaho Falls provides a number of important benefits for homeowners and business owners alike, including:
Saving You Time

: If you're too busy keeping your business functioning and need someone to pick up the slack when it comes to the yard, leave the heavy lifting to us. We will give your lawn the springtime preparation it needs for it to achieve its maximum potential.

Enhancing Your Yard's Appearance

: A good looking yard will not only make your property feel more like a home, it also attracts more people to your business. A beautiful, lively looking yard makes people feel more welcome, and gives your business a functioning, successful appearance.

Ensuring Your Lawn's Health

: Aeration isn't only good for your grass – it ensures the health of trees, plants, and flowers alike. When all of your plantlife has the oxygen, nutrients, and water it needs, you will see a flourishing yard that people admire.

Making Your Lawn Less Susceptible to Disease

: A strong yard is naturally more resilient and functional in the long-term.
Our Idaho Falls aeration services are a great way of boosting your yard's recovery in the spring, and they pose no ill side effects. In fact, even the small dirt plugs left behind by core-type aerators can have beneficial effects on your lawn, as they can ultimately help break down your lawn's thatch when they decompose. The overall effect of aeration is to promote your lawn's recovery and long-term health throughout the warm spring and summer months.