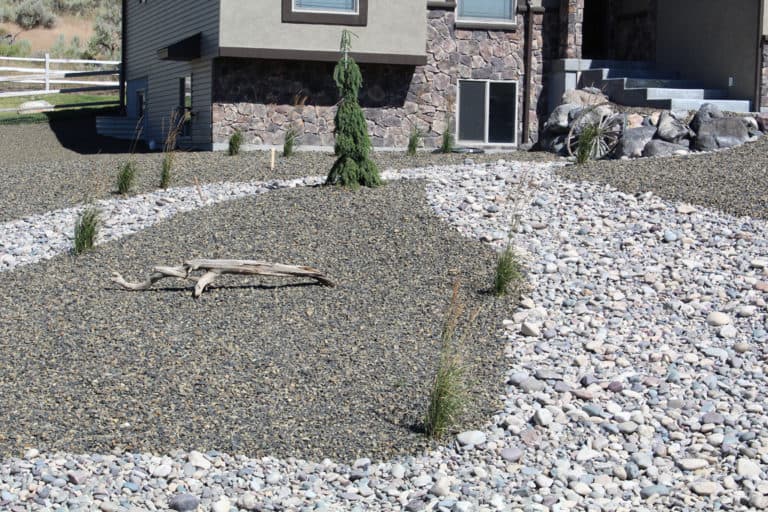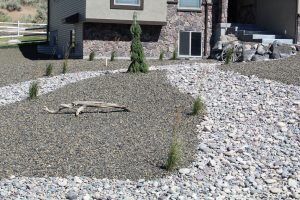 Landscaping is something that most homeowners and business owners will have to engage in at some point in their lives. Generally speaking, landscaping is one of the most difficult aspects of maintaining your property, as it requires a lot of heavy lifting, as well as expertise. If you end up botching a landscaping endeavor, it is likely to be at least twice as difficult to fix. At that point, many people simply throw their hands up and decide to hire a landscaping company, and that's after they've already put their own time, energy, and money into the project.
Life is busy. We all have responsibilities. Fortunately, our responsibility is to plan and execute Idaho Falls landscaping projects, so that you don't have to.
When you choose New Leaf Landscape Design and Maintenance, you can rest assured that your yard is in the hands of expert, experienced technicians whose goal is the integrity and aesthetic appeal of homes and businesses alike.
We can work with any kind of terrain, landscape design, and layout. We will ensure that the vision you had for your yard becomes a reality, and we will communicate with you throughout the process so that everything is carried out to your liking. Afterward, we can answer any questions you might have regarding long-term upkeep.
Idaho Falls Landscaping Services We Provide
We offer a wide variety of landscaping services, including:
Custom Landscape Design & Construction

: These services include seeding and laying sod, tree and shrub pruning, stone and rock design, constructing retaining walls, creating paved surfaces, and building stairs.

Enhancement Projects

: Over time, things break down. Our Idaho Falls landscaping services include the enhancement of any of your landscaping structures, improving its integrity and appearance.

Landscape Remodels

: Tired of the same old thing? Need new designs to accommodate a growing business or changing lifestyle? Leave the heavy lifting to us. We can remodel entire landscapes, from softscape to hardscape designs.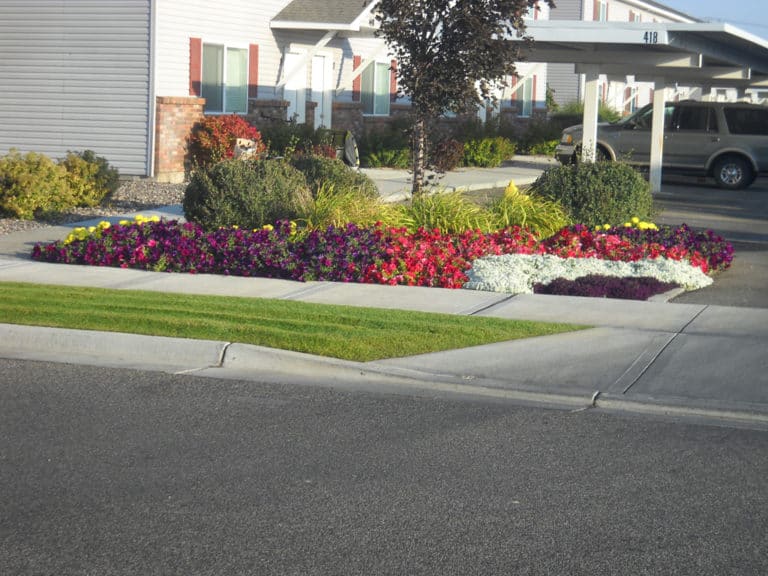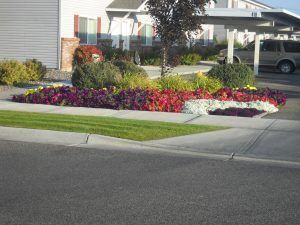 As a professional Idaho Falls landscaping company, we also provide:
General Lawn Care

: Lawns often require the most care in the early spring or late fall, the former being to help lawns recover from the long, harsh winter, and the latter being to prepare them for that same time period. We offer mowing, fertilization, mulching, trimming, edging, and weeding services.

Sprinkler Repair & Installation

: Many people's sprinklers end up damaged or destroyed during the winter. This is primarily due to the lack of proper winterization in the fall. Come spring, many find that their sprinklers have exploded from the freezing water. The damage can range from a mere broken sprinkler head, to extensive damage throughout the underground pipes. Whatever the case may be, we will accurately diagnose and solve the problem.
When you choose New Leaf Landscape Design and Maintenance, you can have peace of mind knowing your property is in the hands of the experts you can trust. Our goal is the creation, maintenance, and improvement of people's yards, making their home or business a thing of beauty.